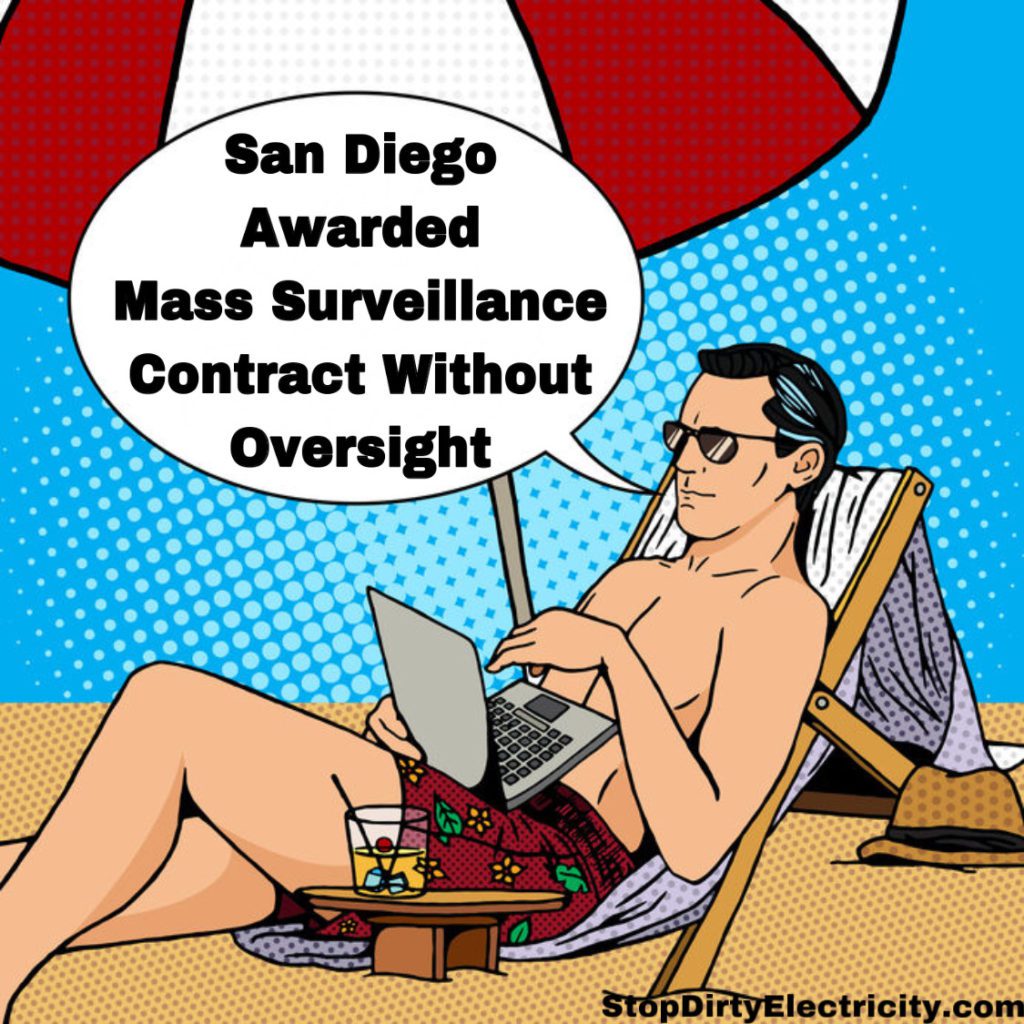 City of San Diego Awarded GE Mass Surveillance Contract Without Oversight.
San Diego is now home to the largest mass surveillance operation across the country
While the California Legislature passed and Governor Brown signed the California Consumer Privacy Act (CCPA) into law in 2018, ostensibly to help California consumers protect their online data, state and local government doesn't appear to be required to comply with this law.
Recently we learned that the Department of Motor Vehicles is earning more than $50-million a year by selling California drivers' personal information, and the public is not offered an opt-out option of sharing personal information.
Now we learn that San Diego City Attorney Mara Elliott gave the approval to General Electric to outfit 4,000 new "smart street lights" with cameras and microphones in 2017. These CityIQ Nodes are listed on this city map and in the screen shot below.
The City of San Diego appears to now be in the business of enabling mega-data companies to cash in on city residents' privacy.
Want to know more? Check out the rest of the story HERE.