OUR NEW EMF BOOK
NOW SHIPPING ON AMAZON!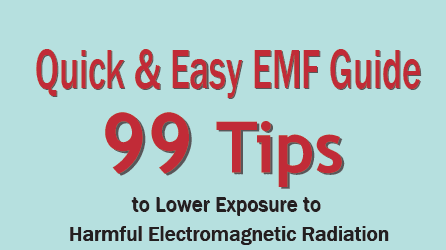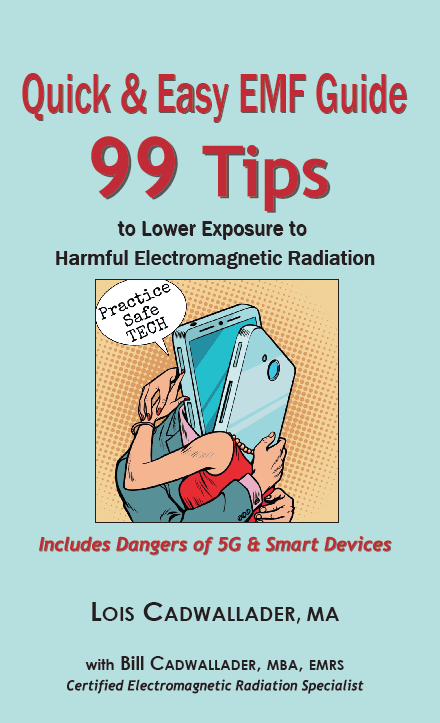 EMF Reduction
Remember the novel coronavirus? The COVID­19 pandemic? Like EMFs, we couldn't see, touch, or smell that invisible enemy. Now is a good time to unburden and protect our immune system as much as possible with EMF reduction.
Although we cannot totally escape the presence of EMFs, we can take steps and adopt habits that will greatly reduce our exposure to harmful electromagnetic radiation.
Most of the tips contained in this book are simple and free or nearly free. Most of these solutions can be implemented right away or in a very short time with EMF reduction Techniques . They are scientific and they are measurable.
If you want the entire backstory, the history of collusion and cover­up between industry and government, the research, and expanded solutions, check out the book I co­authored, EXPOSED: The Electronic Sickening of America and How to Protect Yourself – Includes Dangers of 5G & Smart Devices.
But if you just want to know the short story—what to do right now—this is the right EMF guide to read.
Learn more about how to reduce EMF exposure in your home, school, or office. BUY THE BOOK ON AMAZON: https://amzn.to/2XhqFxf
What You Will Learn With This Book
You will learn how to use technology in a safer way by lowering your exposure to harmful electro-
magnetic radiation.
You will master easy, free, and safe EMF technology tips that you can implement immediately.
You will also acquire some advanced technology solutions that you can apply when you are ready.