Phone or Zoom Consulting – Updated for 2021/2022!
Are you concerned about 5G radiation and electromagnetic fields (EMFs)? Do you feel confused by the conflicting information out there? Are you unsure on how to REDUCE your EMF exposure? Did you know you can improve your sleep and have more energy once you've eliminated or significantly reduce your EMF exposure? Thousands of independent studies show that cell phones, WiFi and other common electronic devices that emit EMFs (electromagnetic fields) like appliances and smart meters are poisoning our environment, harming our children and contribute to serious illnesses.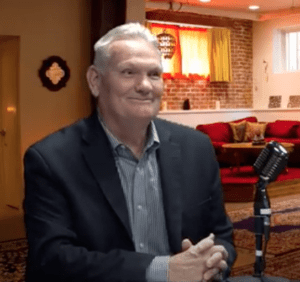 How can you get started? Schedule a phone or Zoom consultation today and get your questions answered from an Electromagnetic Radiation Specialist (EMRS) certified by the Building Biology Institute. We provide EMF Assessments, Testing, and Inspections for your home or office in the Las Vegas area. Not located in the Las Vegas, NV area? No problem, you can hire Bill Cadwallader, MBA, Certified Electromagnetic Radiation Specialist (EMRS) via a phone consultation.
Bill Cadwallader has written two books on the subject of reducing EMFs (EXPOSED: The Electronic Sickening of America and How to Protect Yourself – Includes Dangers of 5G & Smart Devices, and Quick & Easy EMF Guide: 99 Tips to Lower Exposure to Harmful Electromagnetic Radiation – Includes Dangers of 5G & Smart Devices).
.
Pricing
• $45 per every 30 minutes
Scheduling a Consult
• Go to my online Calendar app, click here to schedule your session
• Choose a day, then click on a time. The app will prompt you to fill out the form.
• You will receive an email confirmation.
Payment
• Pay for your appointment through PayPal. Send payment to: bill@stopdirtyelectricity.com
Questions?
• Please fill out the contact form, with your questions or call us at 702-845-5794.