The award-winning documentary Take Back Your Power examines evidence of health & environmental issues, in-home privacy invasions, systemic over-billing, fires and hacking vulnerability.  This documentary can be purchased at their web site.
Additionally, the EMF Safety network writes that all around the world people are reporting WiFi / Wireless radiation is affecting their health. The EMF Safety network has collected many smart meter health complaints. Utilities claim smart meters are safe, and compare them to cell phones. However cell phones, cell towers, WiFi and other wireless devices can also affect your health.   Reducing your Electromagnetic Radiation (EMR) exposure can benefit your overall health and wellness.
In Lyon, France on May 31, 2011 ‐‐ The WHO/International Agency for Research on Cancer (IARC) has classified radiofrequency electromagnetic fields (WiFi / Wireless Radiation) as possibly carcinogenic to humans (Group 2B), based on an increased risk for glioma, a malignant type of brain cancer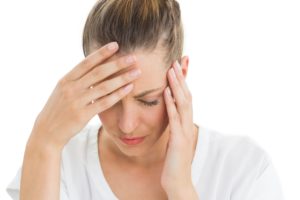 List of symptoms:
Sleep problems (insomnia, difficulty falling asleep, night waking, nightmares)
Stress, agitation, anxiety, irritability
Headaches, sharp pain or pressure in the head
Ringing in the ears, ear pain, high pitched ringing
Concentration, memory or learning problems
Fatigue, muscle or physical weakness
Disorientation, dizziness, or balance problems
Eye problems, including eye pain, pressure in the eyes,
Cardiac symptoms, heart palpitations, heart arrhythmias, chest pain
Leg cramps, or neuropathy
Arthritis, body pain, sharp, stabbing pains
Nausea, flu-like symptoms
Sinus problems, nose bleeds
Respiratory problems, cough, asthma
Skin rashes, facial flushing
Urinary problems
Endocrine disorders, thyroid problems, diabetes
High blood pressure
Changes in menstrual cycle
Hyperactivity or changes in children's behavior
Seizures
Recurrence of cancer
And more
Many homeowners are unaware that Smart Meters were installed in most homes, businesses, and schools throughout the U.S.
These devices produce high levels of WiFi / Wireless Radiation and Dirty Electricity.
If you want to measure WiFi / Wireless / RF radiation on your own, I have found that this meter is the easiest to use:
https://stopdirtyelectricity.com/wirelessrf/
To measure Dirty Electricity, this meter is very easy to use as well:
https://stopdirtyelectricity.com/dirty-electricity-meter/
In some areas customers have the option of putting the old analog meter back on homes, businesses, and schools. Putting back the previous meter is normally called the "Opt-Out" program.  Consider yourself fortunate if you do have this choice.
You will have to call your local Electrical Utility Company to find out if this is available to you.
Below is information on Nevada's Opt-Out Program.
To Opt-Out, call Nevada Energy at 702-402-4273 in Southern Nevada or 1-888-559-9744 in Northern Nevada.  Have your account number ready when you call so that Nevada Energy can schedule your Opt-Out appointment.
In Southern Nevada there is a one-time set-up fee of $52.86 and a monthly recurring fee of $8.72.  In Northern Nevada there is a one-time set-up fee of $52.44 and a monthly recurring fee of $8.72.  The fees will appear on your bill as a "non-standard meter charge."  These are the fees as of 2016.
Only customers of record (the person whose name is on the bill) with Nevada Energy are authorized to participate in the program.
Participation in the Opt-Out Program is limited to 12,000 electric customers in Southern Nevada, 4,500 electric customers in Northern Nevada and 4,500 gas customers in Northern Nevada.  Participation is on a first-come, first-served basis.
Opt-Out today!
Sources: https://takebackyourpower.net/