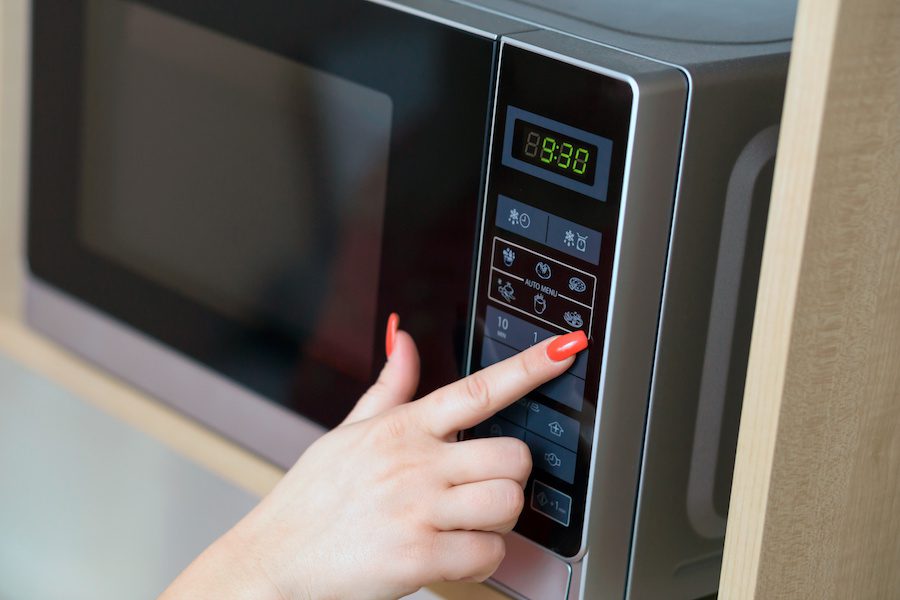 We've all heard that microwave ovens emit dangerous radiation.  But just how bad is it?  Watch this 1-minute video and find out the shocking truth!  You may even want to remove your pets while the microwave is being used.
Watch the video, click here.
Measure your risk today.  I love the Acousticom2 meter that was used in the video.  It is so easy to use.  Press 1 button and just look at the lights and listen to the sound.
Red – Extremely Dangerous
Amber – Dangerous
Yellow – OK for Daytime hours if you're not Electrically Hypersensitive
Green –  Good for almost everyone – the only acceptable level for sleep
Order Today:  https://stopdirtyelectricity.com/wirelessrf/
After having watched this brief video, are you ready to walk out of the room when your microwave is in use?  And what about your pets?  Don't they deserve to exit the area when that microwave oven is in use?
A lady I met just recently told me about her husband. Whenever he would cook anything in a microwave oven he would stand right in from of it. She tried to tell her husband not to stand in front of the microwave oven.  But he would not listen. Unfortunately, she finished by saying her husband now has cancer in his abdominal area.  Every single microwave oven we have measured has generated levels of radiation that are unsafe.  Right in front of the microwave oven, the Radiation level is normally 120 times more than the safe level.
The Acousticom2 is used to measure the Electromagnetic Radiation from a microwave oven.  You can measure your own.  I guarantee you will be a "hit" at any party!  Seriously, this is something you will want to share with your friends and family to minimize their exposure to harmful, cancer-causing radiation.
Other wireless devices also put out high levels of Radiation which you can measure for yourself:
Baby Monitors – who would have thought,
Cell Phone Towers,
Microwave Towers,
TV & Radio Towers,
Antennas,
Consumer Wireless devices,
Electric Utility "Smart" Meters,
WiFi Routers,
Cell Phones,
iPads,
Tablets,
Kindle,
Xbox,
PlayStation,
Wii
Order Today:  https://stopdirtyelectricity.com/wirelessrf/