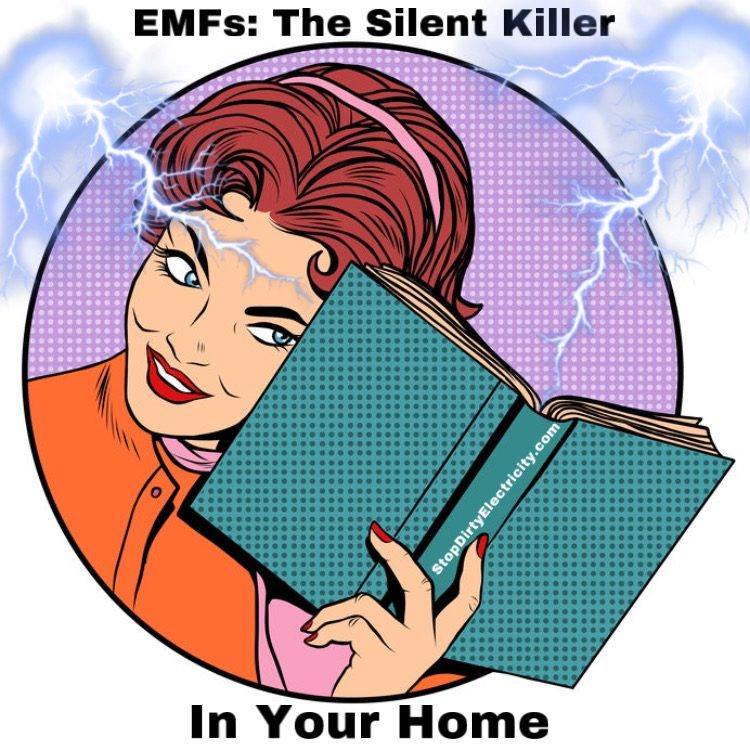 Anna Wright is 15 years old. Three years ago her brother got sick from EMFs and Mold Biotoxin Illness. Since then her family's journey has been a difficult one.
So she decided to do her 9th-grade research paper on EMFs:
Did you know that there are man-made frequencies bombarding us everyday? And no, it's not "the force". There is harmful radiation coming from your phone and wifi router called Electromagnetic Field Radiation (EMF) or Radio Frequencies (RF). They are affecting every single person, constantly, around the world. It's something everyone in the world should know about, but almost no one does.
What Is EMF And Why Should I Care?
First, What Is "EMF"?
EMF stands for "electromagnetic field". Breast Cancer
Awarness.org
and the National Cancer Institute [1,2] say EMFs are, "a type of non-ionizing radiation that emit low-frequency radiation and are caused by electromagnetic fields."
What Objects Are Threatening And How Do They Hurt You?
Many experts including Dr. Joseph Mercola, and Dr. David Carpenter, agree everyday household items can give off harmful EMF like: hairdryers, electric toothbrushes, baby monitors, smart clocks, electric mixers, microwave ovens, blenders, PlayStations, computers, smart televisions, Bluetooth, cell phones, wifi, etc…
Want to know the rest of the story and what you can do to protect yourself?