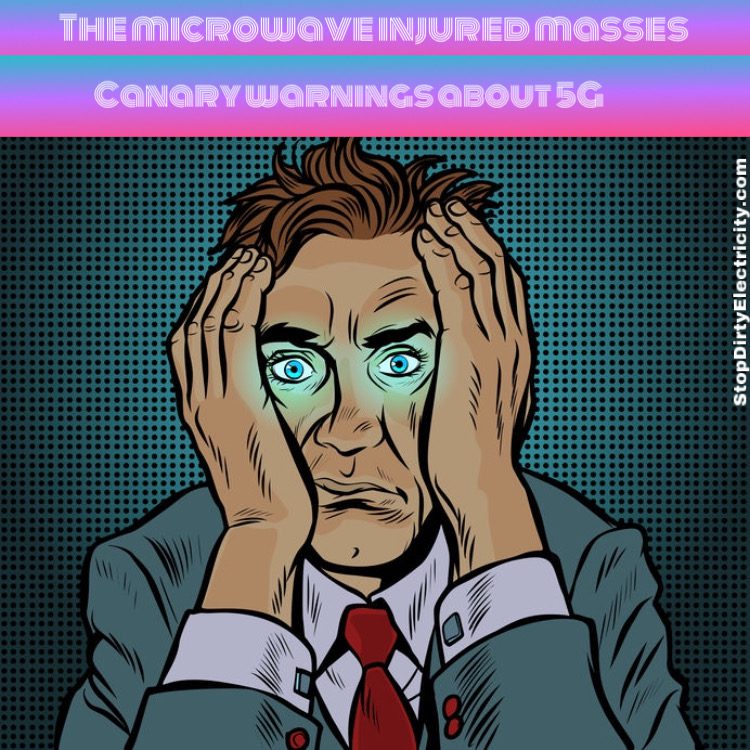 The Microwave Injured Masses – Canary Warnings About 5G And Covid-19
2018: 28-year-old Tim Barker became 'electro-sensitive' (or 'microwave injured') after years of working in Silicon Valley as a developer for iPhone Apps. Too ill to continue working in that microwave saturated environment, he quit his job and took refuge at his mother's home in Arizona the same year, hoping to recover.
2019: Tim went for a walk around the block with his mother in her Scottsdale neighborhood. As they neared a metal box positioned on a corner lamppost, Tim experienced intense pressure in his head, seized up with convulsions in his gut, doubled over in pain, and fell to the ground. The following week he and his mother passed near to the same lamppost and again the nightmare repeated itself.
What began as suspicion that the box on the lamppost could be a container for the new 5G (5th Generation Wireless communications technology) and thereby responsible for his symptoms, was confirmed when Tim received verification from AT&T (the local cell phone provider) that they had in fact 'turned on' the 5G network on January 4, 2019.
And learn what you can do to protect yourself: