Are wireless earbuds dangerous? Experts warn that Apple's AirPods could send an electromagnetic field through your brain – as 250 scientists sign petition to regulate trendy tech.
250 scientists from over 40 countries have signed a petition to the WHO and UN to warn against radiowave radiation from wireless technology.
The close proximity of AirPods to the brain and inner ear may raise cancer risks.
Plus, AirPods talk to one another using a magnetic field that passes through the brain.
Scientists are growing increasingly concerned over the potential health risks of wireless technologies which, they say, national and international regulations 'fail' to limit.
And new technologies are arriving every day – and customers can't buy them fast enough. Apple's wireless AirPods, for example, 'communicate with one another using a magnetic induction field, a variable magnetic field [one] sends through your brain to communicate with the other,' explains Dr Joel Moskowitz. Dr Moskowitz, a University of California, Berkeley community health professor who focuses on cell phone exposures, says there isn't even research on what this could do to the brain yet, let alone regulations to limit the potential effects.
'But I couldn't imagine it's all that great for you,' he says. Wireless technologies are simply outpacing both research and regulation – and it could have disastrous effects for our health.  A petition warning that microwave radiation from many popular wireless technologies may pose health risks has gathered 250 signatures. While the scientific jury is still out on the whether or not particular devices an cause cancer, animal studies on the kind of radiofrequency radiation that they emit – which is used in Bluetooth, cellular and wifi transmissions – has suggested a link to cancer.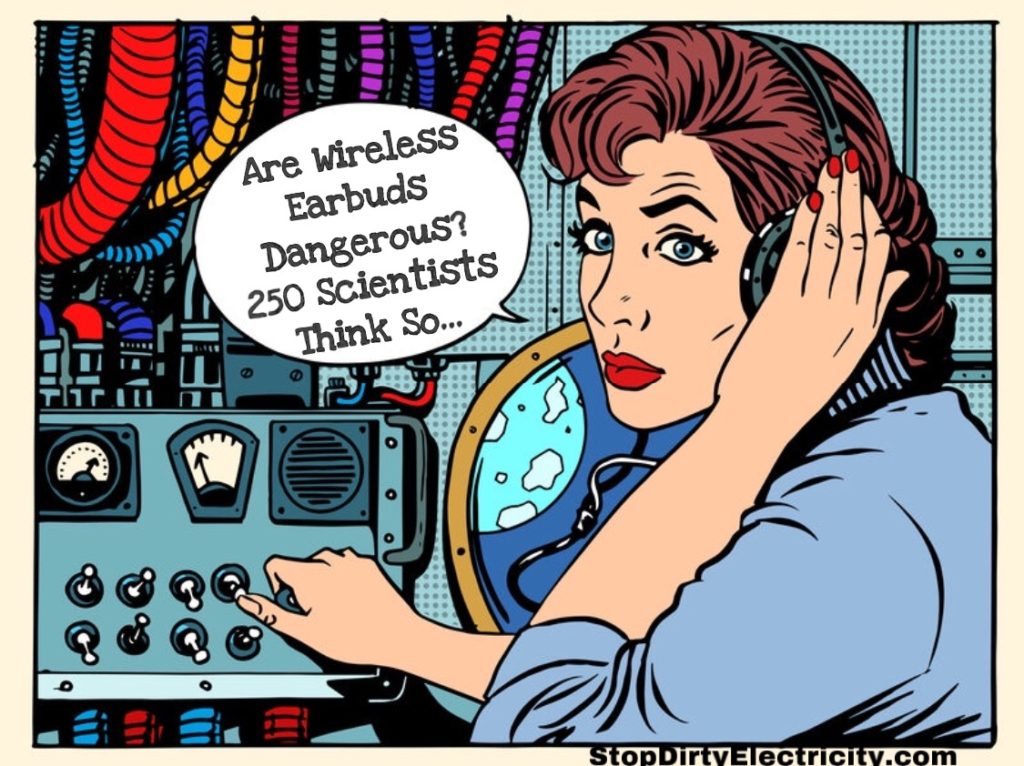 https://www.dailymail.co.uk/health/article-6796679/Are-AirPods-dangerous-250-scientists-warn-be.html?fbclid=IwAR0yC-iqXqNwk-hbi1ZJXpreHRazqxGcwzi5jrgDVFcBHnR6V6CvFBhIEnk